Another new class + a workshop coming soon
Teaching online on the Skillshare platform has brought such joy to my life. The students in my classes are outstanding. I enjoy interacting with them in our classes and workshops. I have also enjoyed discussing the modern art masters (

Kandinsky

,

Mondrian

, and other artists my students have introduced in their work) in addition to contemporary artists represented in our workshops.
So, what's next?
I have been very happy to see the quick enrollment in the shorter format Abstract Elements class on Miro. (If you have not enrolled, please use

this link

to sign up for free.)
You can expect to see another new class in this series debut before the end of the month. This new class Abstract Elements class will focus on Paul Klee. As in all our classes, I continue to use acrylic paint. I add a couple of supplies, which you can see in the above photo. I paint one element on cotton duck (instead of canvas) to create a more organic and distressed look. I also use oil pastels for the final layer of my painting to add a dimensional effect.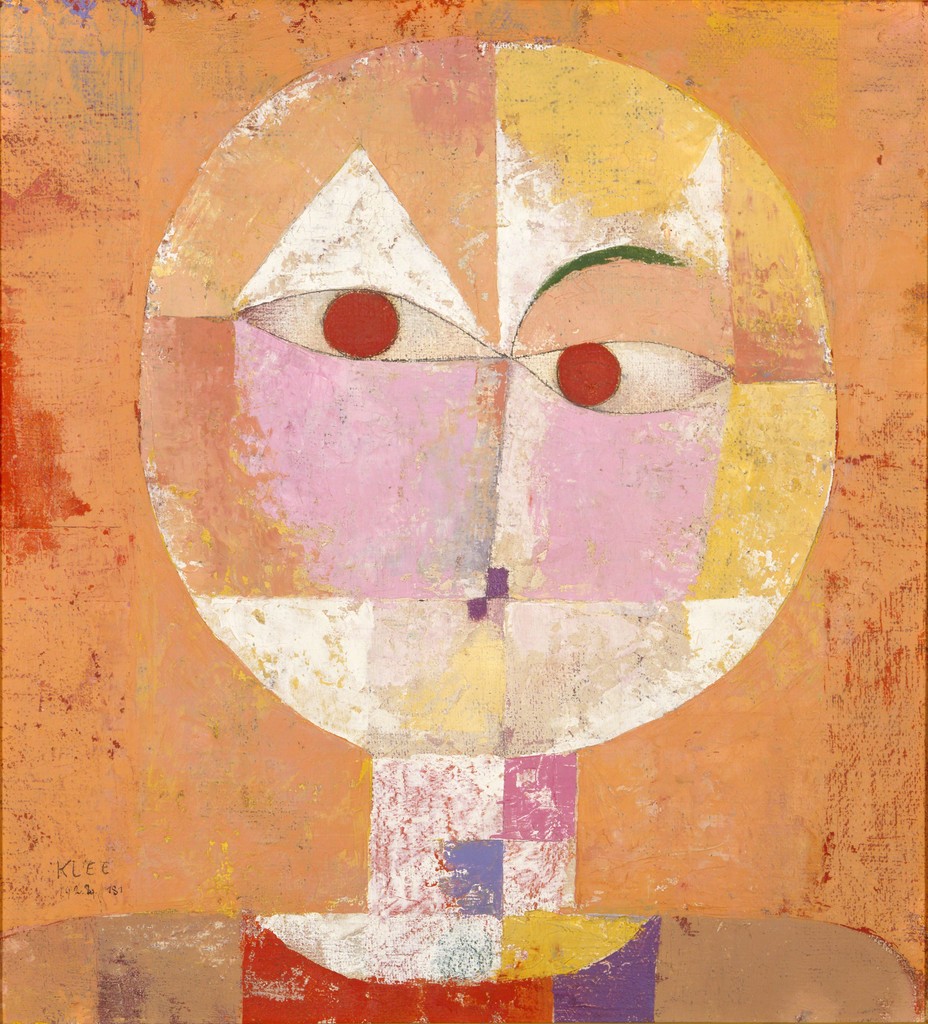 "Senecio" by Paul Klee, 1922
When will we have a new workshop?
One of the highlights of teaching on Skillshare for me is our workshops. During this time, students accomplish their project over a specific time frame. I plan to announce our next workshop by the end of this month, near the debut of the Abstract Elements: Klee class. The first two weeks of July will allows folks to sign up for the Klee class in addition to the Miro class. Our first Abstract Elements workshop will begin mid-July. So many exciting things are coming!
Will there be workshop prizes from contemporary artists?
Of course! I'm researching our next workshop giveaway artists and prizes right now.
How can we stay inspired before the next workshop?
We have just passed the 50 day mark of

#the100dayproject

on Instagram, and I am currently using this daily prompt as fuel to push through another batch of 50 blocks for

Art-o-mat

. You can see that I'm drawing on Miro and Mondrian for inspiration here.
just a few Art-o-mat blocks from my new batch
Lately, I have been reading about the life and work of Henri Matisse. I found pure happiness in painting with his red and yellow palette found in Black Philodendron and Lemons from 1943.
I recommend the book

Matisse: A Second Life

, which focuses on the artist's "blossoming" during his recovery from cancer. A semi-invalid for the last 13 years of his life, Matisse did not allow bitterness and frustration to dictate his attitude or his art. If you find this book at your local library, as I did, I hope you enjoy as much as I have.
Wishing you many happy art adventures!